Installers
In order to proof with Lingofy, you must first install a proofing extension for your web browser or program.
When you sign into Lingofy.com and enter the Lingofy Manager, you have access to installers for multiple applications from the Install page. Select and download the installer for the program or browser you want to proof in and follow the instructions.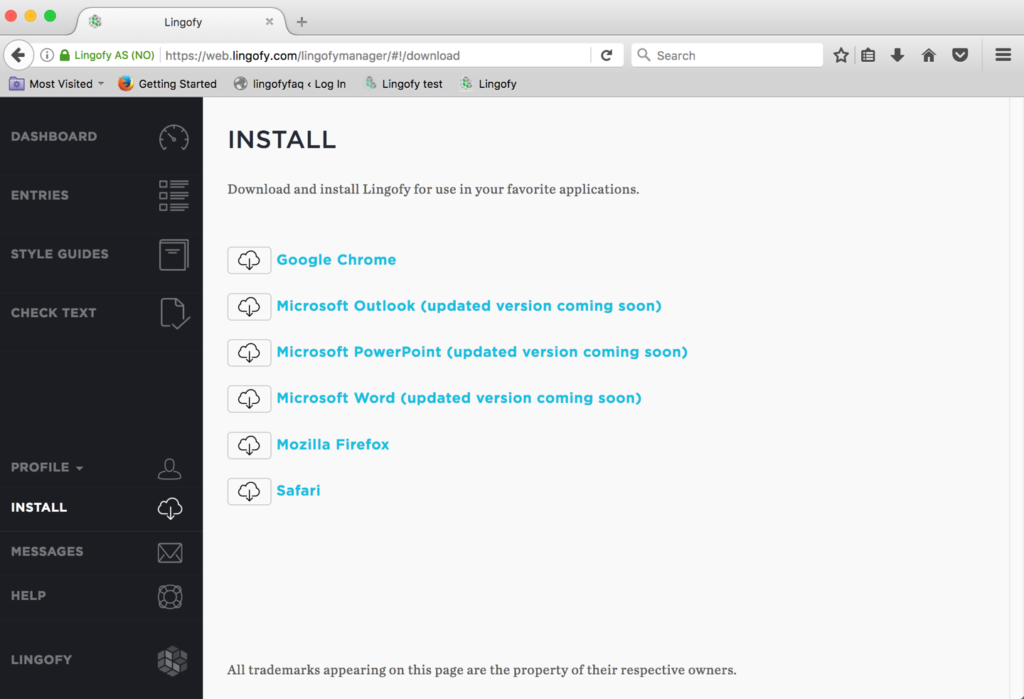 Note: AP Lingofy is only available for use in browsers.
Troubleshooting Tip: If your Install page is blank (no installers shown), please log out of Lingofy and quit your browser. Then relaunch, log in to Lingofy.com and you should now see installers.