If you decide to completely delete your Lingofy account this is how to proceed.
Please be aware that Lingofy is also sold through selected partners. If you bought your Lingofy subscription through one of them, you have to contact their customer support to cancel your subscription.
Go to your Lingofy account and log in.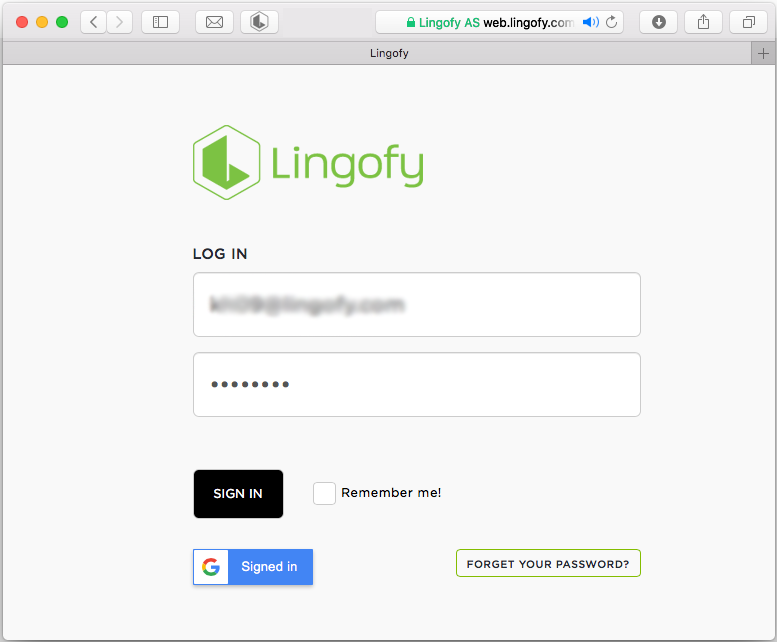 When logged in choose: SETTINGS – Edit user

You have two options: EXPORT PROFILE or DELETE PROFILE
Choose EXPORT PROFILE if you want a copy of your Lingofy account before you decide to delete.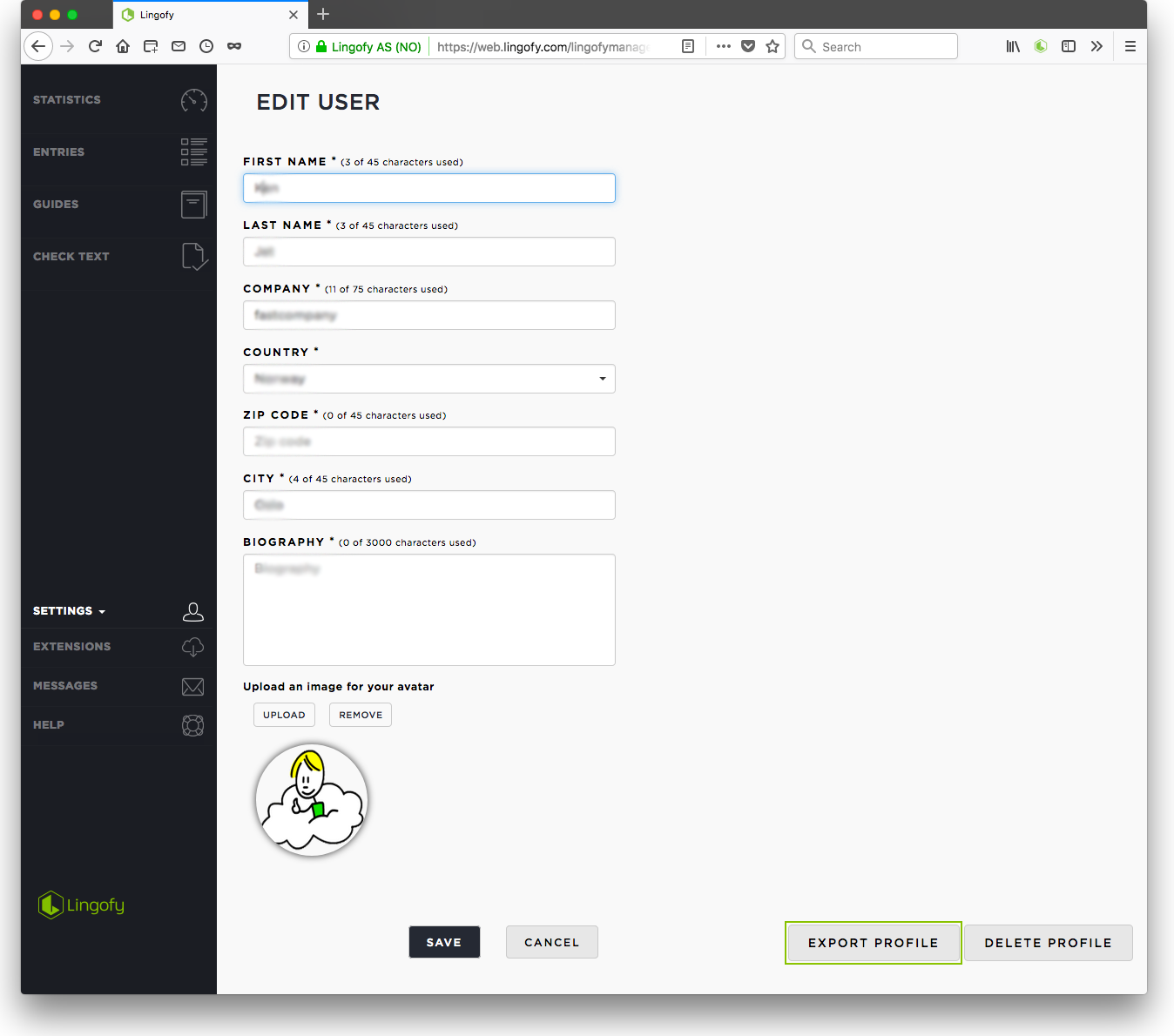 A dialog box will appear and you can navigate where to place the file.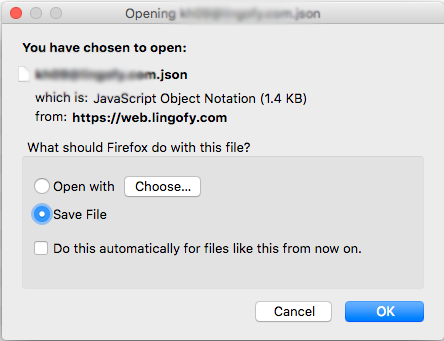 If you choose DELETE PROFILE all your settings and personal style guides will be completely deleted and can not be retrieved.
Click YES to confirm and your account will be completely deleted from our systems.