Check Text
The Check Text tool allows you to proof copy from within the Lingofy Manager even if you haven't installed the Lingofy extension button in your browser. The Check Text tool gives you access to all your custom guides and references and you can use it to proof your content from anywhere, at any time and on any computer, even if the Lingofy button is not installed in the browser. It's also great for content written in an offline program; just copy and paste your text into our editor and proof.
From the sidebar, selecting "Check Text" will take you to a full-featured, web-based text editor directly inside the Lingofy Manager. You may use Check Text to access AP style or a custom guide while away from your own computer or tablet, getting the same proofing assistance as you would with the Lingofy extension. You may use it to verify entries (new or imported) are flagging terms as expected — without having to leave Lingofy Manager.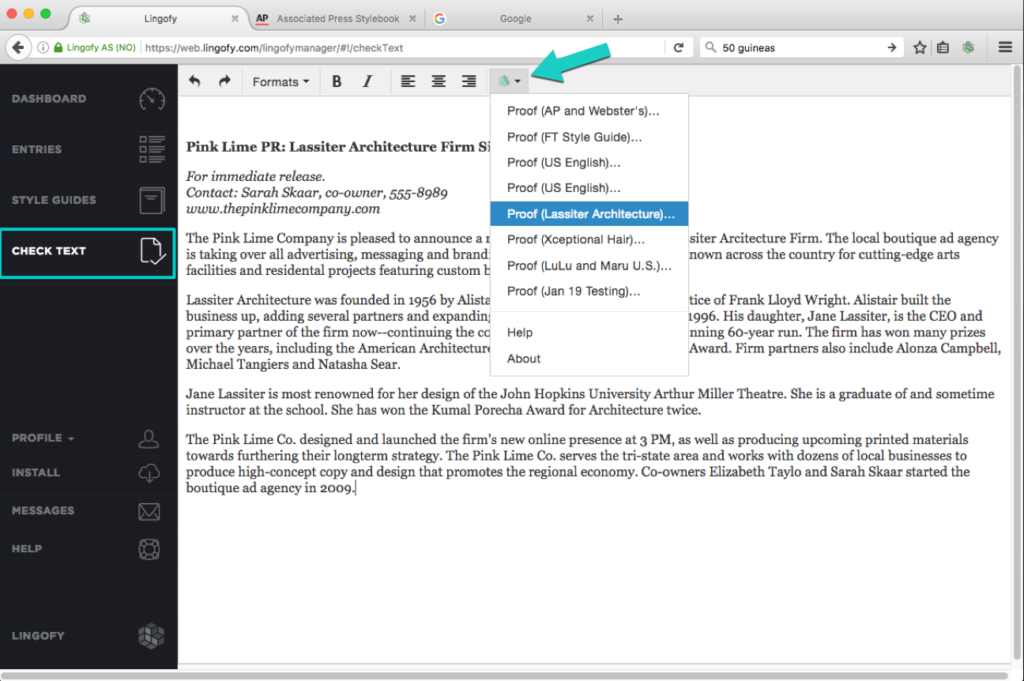 Click on the Check Text icon in the Lingofy Manager sidebar and you will enter a blank text editor. Paste your copy into the text field and click the Lingofy button built into the menu. Select your guide and proof! Note that the proofing window is built into your browser window instead of a pop-up, but it has all the same features and options for managing your results.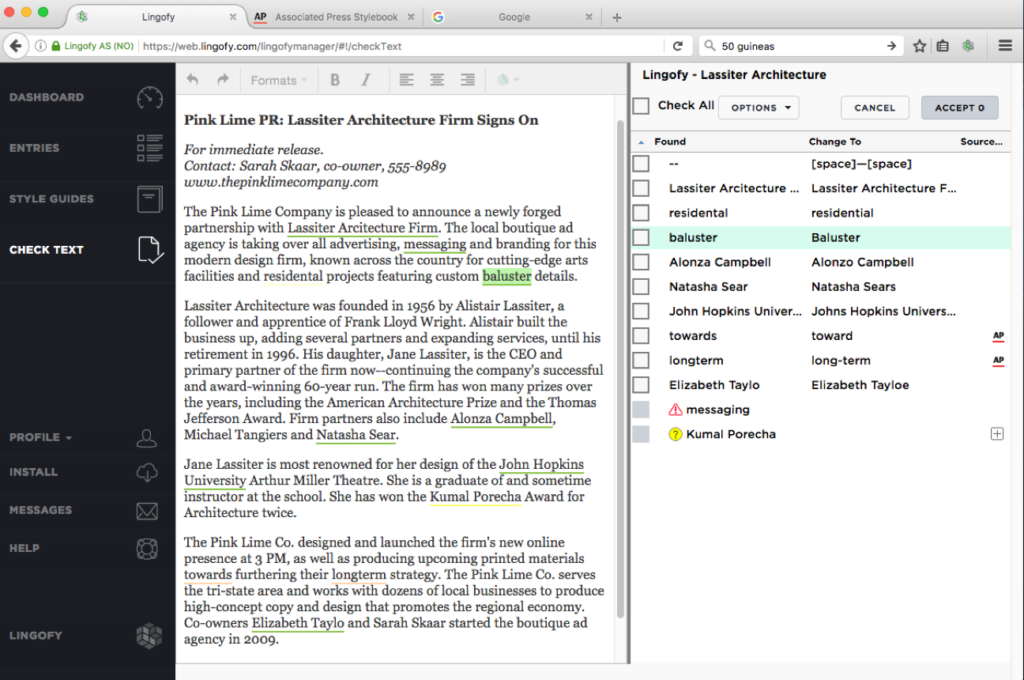 Note: You can't save or publish your copy from Check Text. You can format it and copy and paste it into another program.