No Installers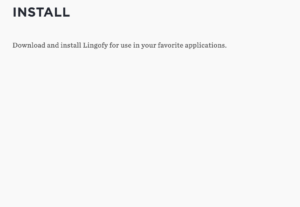 If you have logged into the Lingofy Manager at Lingofy.com and do not see proofing extension (button) installers on the Install page, please try the following steps:
Log out of Lingofy Manager by going to Profile> Log out in the sidebar on the left.
Completely quit your browser. Ensure that all tabs close and the program shuts down.
Relaunch your browser and go back to the Lingofy Manager.
Log in and go to the Install page. You should now see installers. If you do not, please contact support.