Options Menu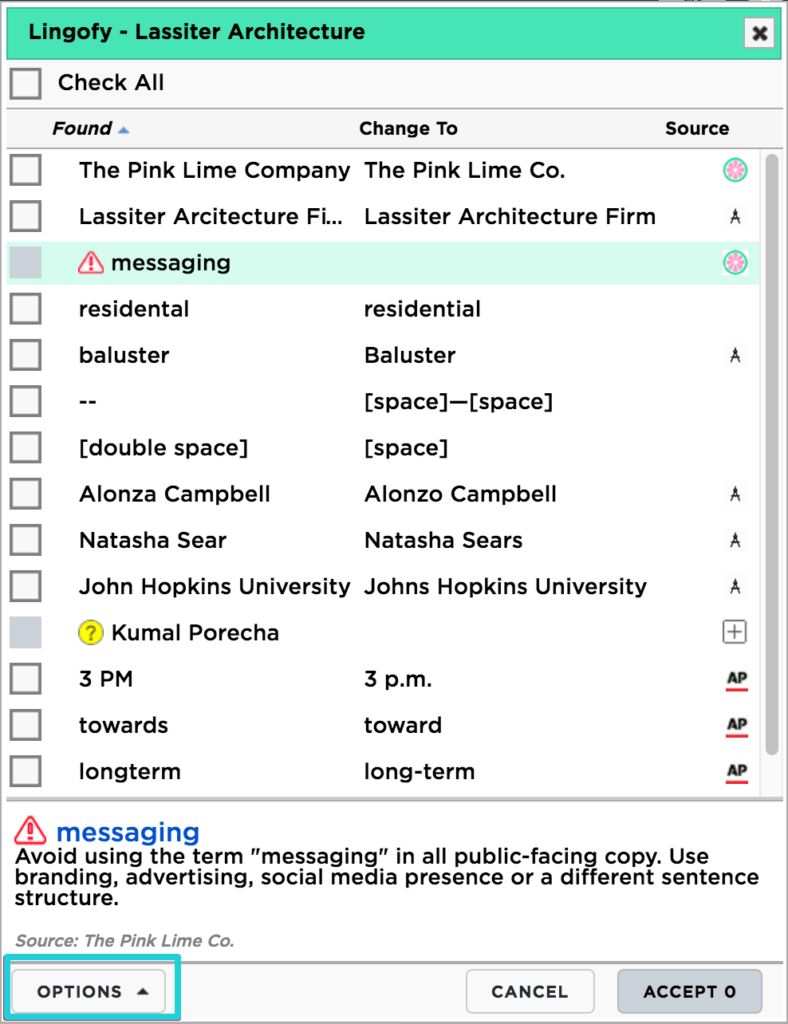 The "OPTIONS" button is located at the bottom left of your proofing window. From here you can adjust the display settings:
Show Information Pane: This adds a "pane" to the proofing window that shows Source information: entry definition and guide. (Shown at right.)
Show Context Pane: This adds a pane to the window that shows the text you are proofing and highlights whatever Found term you currently have selected in the proofing window.
Text Size: You can adjust the point value of the window's text from small to large, using the menu options of 1-4. The larger the number, the larger the text.
Initial Value of Checkboxes: Set whether Found terms' checkboxes should be checked (accept change) or unchecked (reject change) by default.
Tip: Unknowns and Warnings will always be unchecked by default.
PL features: The following features are only available with the "US English" proofing option right now as part of our Plain Language guidance:
Show Plain Language: Plain Language is a U.S. government style aimed at making writing easy to read.
Show Usage: Lingofy's usage tips offer general grammar guidance on frequently misused words and phrases.
Show Synonyms: Lingofy will offer alternatives to terms that appear frequently or when a better word may be available.